As online marketing strategists, our primary goal is not to gut and replace your existing website with one that looks prettier.
We look at website development through the lens of "what will it take to improve its performance?"
Some of the prime qualities we must ensure are in place, however, include the following, which can often be added to an existing site:
Calls to Action:  Is there a clear request for your customer to purchase or contact your business?  Or, are there too many such requests all competing for attention?
Accessibility: Is the content on your website accessible to search engines? Or are their technical factors that are limiting your website from being indexed in its entirety?
Onsite Optimization: Does your website target the appropriate keywords and is the content and code structured in a way that will allow your website to appear organically in the search results?
Navigation:  Can customers easily access important decision making information?  Is the structure of the information logical?
Contact Information:  Are phone numbers present, and are there contact forms linked into thank-you pages?  Is a newsletter sign-up easy to notice and simple to use?
Content:  Is the content cleanly written, and does it include relevant keywords?  Is there enough content in each niche you are targeting?
Graphics:  Are the graphics attractive enough to establish credibility?  Are there photos of products where necessary?
Usability:  Does your site's platform allow you to easily update the content without needing HTML programming knowledge?  In not, WYK Web Solutions will likely suggest converting the site to an open-source Content Management System (CMS) to empower your team to make the kinds of frequent updates that are crucial in building content and online authority.  In addition, many of the open-source platforms such as WordPress and Joomla are more search-engine friendly and can enhance rankings.
Calgary SEO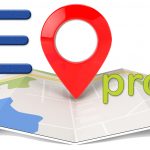 We are digital marketing consultants who will help you to grow your business online!
Affordable SEO Calgary, Search Engine Optimization Monitoring and Social Media Monitoring since 2006
We provide affordable SEO Monitoring & Reports weekly & monthly to be sure that your business is on the right track online. Also we do weekly and monthly reports and audits on Social Media to be sure that your online social presence also stays on the right track.
Contact us today for more details and first SEO Report & Social Media Report will be FREE
Calgary Web Design | Website Redesign Calgary | Calgary Search Engine Optimization (Calgary SEO) | Search Engine Marketing (SEM) | Video Production | Online Marketing | Website & Email Hosting | Mobile Applications
Call (587) 333-4932 for a free estimate
WYK Web Solutions a Calgary Local SEO Agency & Calgary Web Design Agency
WYK Web Solutions is a leader in web development, online marketing strategy, search engine optimization, mobile app development and web services.
Since 2006, we have served prominent Calgary businesses with innovative online and mobile solutions.
While most firms in the website design and online marketing industry focus on solely boosting rankings in search engines such as Google (i.e. use only SEO techniques), at WYK Web Solutions we understand that this is only one way to achieve online success.  Strategic combination of several techniques such as outreach programs to qualified bloggers, thoughtful social media interaction, excellent content development and broad content syndication compound the effects SEO and serve to greatly improve the quality of traffic being generated. Further, we fully disclose all techniques, and train you and your staff to perpetuate these initiatives with us. In short, our aim is to ensure you fully realize your online potential to become a leading authority in your industry.
Mission
Too often, a businesses online strategy presents a wide departure from its actual business strategy due to a limited understanding of how to harness the vast potential of online media.  At WYK Web Solutions, we continually research and analyze online strategies, openly share this information with our clients, and work with them to build and implement advanced online strategies. We accomplish this through providing highly specialized services, and developing and training our clients' in-house online marketing teams.
Long Term Vision
In the spirit of an online strategy think-tank, we aim to be thought-leaders through constant research, experimental testing, and ongoing concept-sharing within the online marketing community. In order to realize this vision, we have a information-sharing cohort of experts worldwide, including competitors, leading search engineers and industry leaders. It is not our goal to become the largest provider of such services, because we firmly believe that training clients to self-perpetuate their online strategies is the best long-term strategy. That said, we continually build on our team of leading-edge innovators of  who facilitate the launch of online strategies for forward-thinking clients, specifically those organizations who seek to harness the fullest extent of what the internet can offer.  Our team consists of the following:
Online strategy consultants who directly liaise with clients
Online marketing experts (SEO and Social Media) who execute programs
Web designers and programmers to enhance websites
Content development professionals to write and edit client content
As a small professional services firm, WYK Web Solutions has a flat operating structure to maximize team building and idea-sharing.
WYK Web Solutions Audio Ad

Calgary SEO Video
Reviews
Maria M.
Calgary SEO Reviews
" WYK Web Solutions provided great SEO services and great results for my local business in Calgary."
Date published: 02/07/2016